Carpet Cleaning in Trinity, Florida
Our favorite carpet maintenance tips revealed!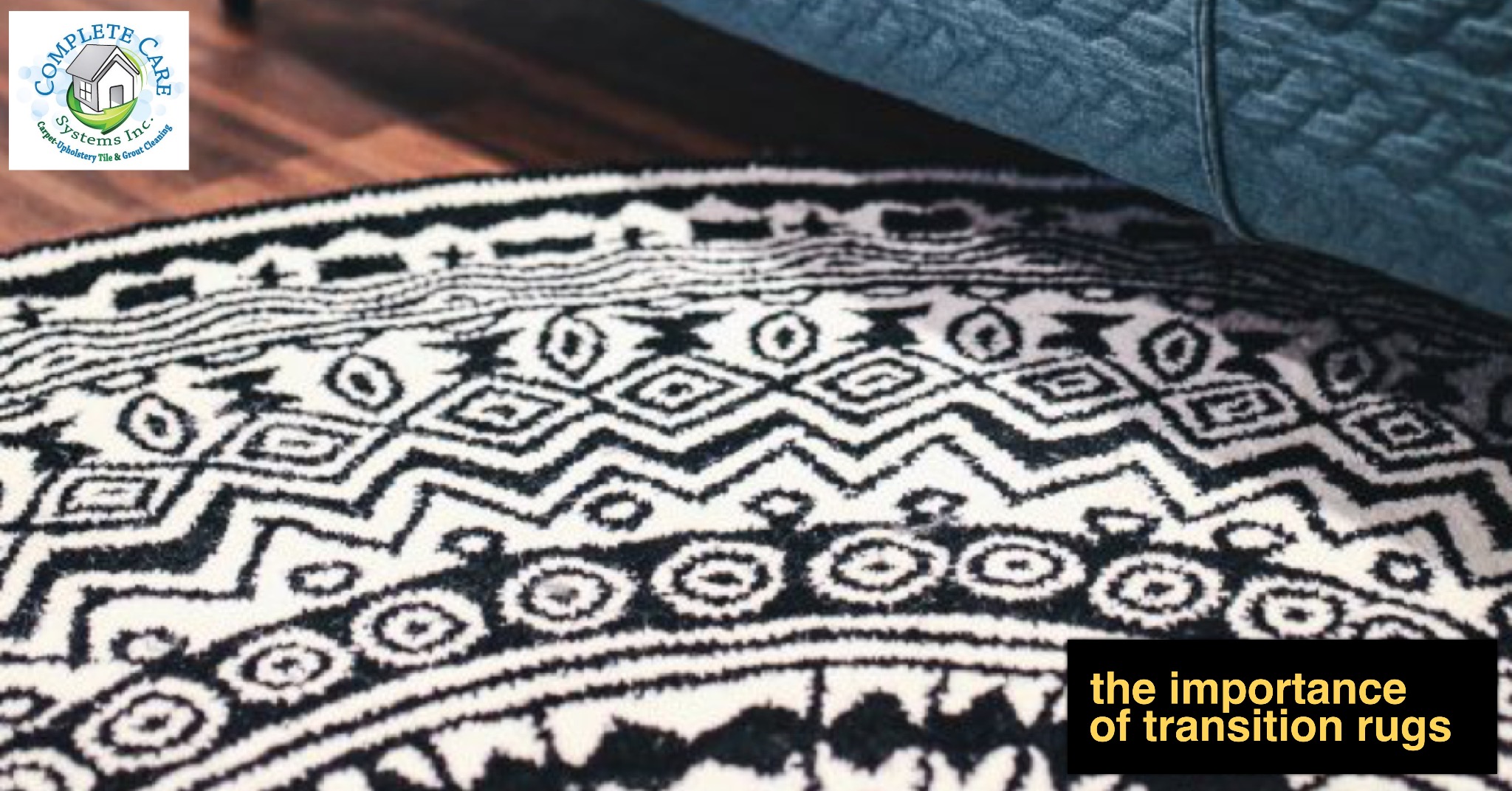 Many times we are asked what homeowners can do to help keep their carpets in the best shape possible in between professional cleanings.  We are going to share with you some of our most favorite tips to help you maintain clean carpets in between professional cleanings.
TIP #1:

 

Use Transition Rugs
Utilize throw rugs when tile and wood flooring transitions into carpeting.  Any loose dirt, debris and soils will collect in the transition rug before hitting the carpeting of our home.  Transition rugs are especially helpful in entryways, high traffic areas and doors used by family pets.
TIP #2:

 

Re-apply Carpet Protectors On A Regular Basis
Carpeting is a big investment.  Protect your investment by taking precautionary measures like applying carpet protector.  Spills and stains will not be able to settle easily when a barrier is in place. 
TIP #3:

 

Remove Shoes
Most of the dirt that comes in your home enters through the front door on shoes.  Be proactive when it comes to your carpeting.  Insist on people removing shoes at the front door to help minimize soils and debris getting embedded into your carpeting.
TIP #4:

 

Fall In Love With Your Vacuum!
Does your home get a lot of foot traffic from kids and pets?  If you answered "Yes!", consider upping your vacuum game.  High foot traffic homes should vacuum their carpets 2-3 times a week.  Your carpeting will see the most damage from sand and small pebbles being ground into carpet fibers.
TIP #5:

 

Schedule Routine Deep Cleaning Appointments
Depending on the foot traffic in your home, you should have your carpeting professionally cleaned every 6 to 12 months in order to keep your carpeting looking its best and ensure a long lasting life.
Complete Care Systems is your one-stop shop for carpet cleaning, upholstery, tile and grout cleaning.  We proudly provide carpet cleaning, tile and grout cleaning, grout re-coloring and upholstery cleaning to the following areas:  Trinity, New Port Richey, Port Richey, Odessa, Land O' Lakes, Tarpon Springs, East Lake, and Palm Harbor.
Give us a call today for a FREE estimate: 727-364-5158 or learn more on our website: http://completecaresystems.com