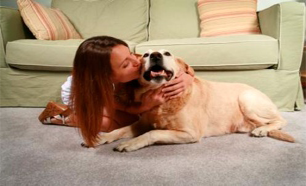 Carpet and upholstery cleaning that is good for you, good for the carpet and good for the environment.
Our company offers two types of cleaning a low moisture and Wool Safe system that leaves your carpets dry in just a couple of hours and a HWE (steam cleaning) system that deep cleans your carpets. 
You change your filters in your home every 3 months, right?  Your carpet acts as a filter for all the allergens, dust mites and debris that comes in your home.  In order to keep the filter, your carpets, clean and minimize the allergens in your home you must maintain your carpets by vacuuming on a regular basis and cleaning your carpets every 6-12 months.
Having your carpets and upholstery cleaned regularly will have your home looking and feeling good for you and your family for many years to come.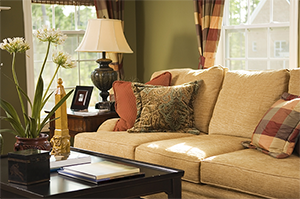 Complete Care Systems offers upholstery cleaning in Tampa Bay which will help make your favorite sofas and chairs cleaner, last longer and look great! 
Having your upholstery cleaned will make your furniture look new again!
Professional Upholstery Cleaning Service:
When it comes time to hiring an upholstery cleaner, Tampa has lots of choices. We are a professional upholstery cleaning service that has more than 20 years of experience and we know how to clean microfiber furniture to leather sofa cleaning.
We Clean all types of Furniture, our unique low moisture cleaning will remove stains, odors, and deep soil, leaving your sofas and chairs truly clean.
We only use the best upholstery cleaning solutions which are safe for all clients, so if you or someone in your household has allergies, you can rest assured that your home with be healthier as well as cleaner after we leave. Most furniture manufacturers recommend that you have your furniture or upholstery cleaned at least once a year.
They design upholstered furniture to hide soil, so you can't tell just how dirty your sofa really is. But that hidden dirt damages the fabric over time, and your furniture won't last as long or look as good.
 We have the experience to clean all types of furniture:
•  Leather couch cleaning that gets results 
•  Our Microfiber furniture cleaning will remove spots and heavy soiling
•  Tufted love seats
•  Suede sofas
Cleaning your upholstery every 12-18 months will keep it looking new and will help it to last longer!