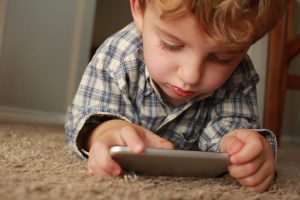 It's that time of year!  Fall is here and the holidays are right around the corner which means more than likely your home may be a little more busy with entertaining and company coming for a visit.
As you prepare and get ready for the upcoming holidays, entertaining, and company, there are some things you can do to get your home in tip-top shape! 
Tips for Carpeted Areas:
Vacuum high traffic areas on a regular basis to keep debris out of carpet fibers.

If possible, remove shoes at the front door to keep dirt, debris, leaves, and pebbles from entering your home.

Make use of throw rugs at all entrances to your home.

 

Place welcome mats on the outside of the entryways and throw rugs on the inside .of your entryways.

 

This will cut down on outside debris making its way into your home
Try to prevent spills from happening – if they do, blot them up quickly with a white towel or rag.

 

Remember always "blot", never rub.
In between deep cleanings, sprinkle baking soda on your carpet and let it sit for several hours before you vacuum it up.

 

Baking soda absorbs odors instead of covering it up.
Tips for Tiled Areas:
Invest in a squeegee and wipe down and dry tiled showers and bathing areas to prevent mold and mildew from growing in your bathroom.

Don't let spills sit as they may stain grout.

 

Grout is porous which makes it easy for stains to settle if the grout is not sealed.

Clean and disinfect tile floors, walls, and countertops on a weekly basis. 
Carpet Protectant
Before holiday guests arrive and the entertaining begins, get your carpet and upholstery professionally cleaned.  A deep cleaning will not only make your home smell fresher but it will also prolong the life of your carpet and upholstery.  To help your carpet and upholstery stay looking its best and to repel stains, consider having both treated with a protectant.
Grout Cleaning and Re-Coloring
If you have scrubbed and cleaned your tile but it and the grout still looks dirty, it may be time for a deep clean.  Our technicians are able to power out dirt and grime with our professional grade solutions and equipment.  For really tough stains, consider having your grout re-colored and sealed.
We want to help you make your home look its best during the holiday season!  Schedule your appointment early before we are booked.   We can be reached at: 727-364-5158.