4 Spring Cleaning Tips For Your Home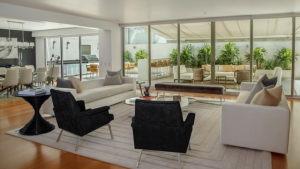 We are closing out the month of April and celebrating the beginning of May with some spring cleaning tips that will help your home look, feel, and smell fresher!
In The Bedroom:
Keep your bedroom fresh by concentrating on your mattress!  Here are some things you can do to freshen up where you sleep:
Change bed sheets and linens weekly

Keep your mattress dry and reduce humidity in the bedroom to prevent mold and mildew growth

Vacuum your mattress on a regular basis to remove dust mites.  Dust mites can be a major contributor to allergies
If it's been a while since you have cleaned your mattress, or you feel your cleaning efforts are doing the job, we can help!  Let us deep clean your mattresses, powering out the dirt, soil, and dust mites you can't reach.
In The Bathroom:
This room gets lots of wear and tear.  Clean it weekly to stop things like mold and mildew growth.  Here are some tips to help make bathroom upkeep a little easier:
While your little ones are bathing, don't leave them unattended.  Instead, spot clean while they are playing in the tub

Try using a dish wand filled with bathroom cleaner to get hard to reach areas around your sink, shower, and bathtub

Hard water stains can be removed by rubbing a lemon over the area, rinse, and dry with a soft cloth

How is your toothbrush holder holding up?  If it appears to be dishwasher safe, run it through the dishwater to get it sparkling clean again
In The Kitchen:
Food spills and splashes can leave a kitchen looking like a war zone.  Keep your kitchen clean and smelling fresh with these tips:
Clean your microwave in record time by putting a handful of wet paper towels in the mic and run it for 3-5 minutes.  Be careful, the towels will be hot! When they are cool enough to handle, use the paper towels to wipe down the inside of the microwave oven

Sweep and vacuum tiles floors regularly to help remove dirt and sand which can dull their finish

Clean up spills before they settle into the grout

Don't forget about the backsplash!  Give it a good cleaning regularly to fight against food and grease build-up
Carpet and Upholstery
Carpet and upholstery can trap odor and begin to look worn if not taken care of properly.  Here are some tips to keep your carpet and upholstery looking its best:
Place foot rugs/mats on the inside and outside of all entryways to trap dirt from being tracked in the house

Vacuum carpet and upholstery weekly to keep them in good condition, remove dust mites, dust, and odor.  

Blot up spills immediately, before they settle

Avoid using store-bought carpet and upholstery cleaners on carpets and furniture as they leave a residue behind that attracts new dirt and soil
Every day cleaning helps to maintain your home but sometimes you need a little help.  A deep, professional clean can get to dirt and soils that household cleaners miss. Contact us for all of your carpet, tile, grout, and upholstery needs.  To schedule an appointment, call: 727-364-5158