Tips and Tricks: Permanent Marker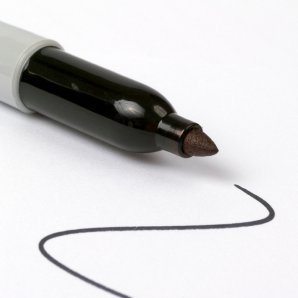 Our daughter is a preschool teacher which means there are tons of art supplies in our home. This includes the dreaded permanent marker. They used to be banned in our house, but now we know some awesome tips and tricks to get permanent marker out of anything and we would like to share them with you!
-To get permanent marker out of clothes you can used hand sanitizer. Put a little bit (about a quarter size drop) on the area and rub in. Rinse off the hand sanitizer and the marker should come right off.
-To get permanent marker off of your counters you can use rubbing alcohol. Put a small amount on a paper towel and wipe away the marker. This also works on most surfaces such as glass, wood,  and mason jar lids.
-To get permanent marker off of your walls you can use toothpaste or hairspray. Wipe the toothpaste/spray the hairspray and wipe off with a paper towel.
-To get permanent marker off of your dry erase board use a dry erase marker. Rub the marker over the permanent marker then wipe off with an eraser. This may have to be done more than once depending how bad the stain is.
We hope that these tips and tricks helped you with the fight against permanent markers in your household! Remember to call Complete Care Systems for all of the stains you are not able to get out. At Complete Care Systems we don't cut corners, we clean them. Have a wonderful week and don't forget to check back next week for more tips and tricks.
727.364.5158