Tips and Tricks: Carpet Cleaning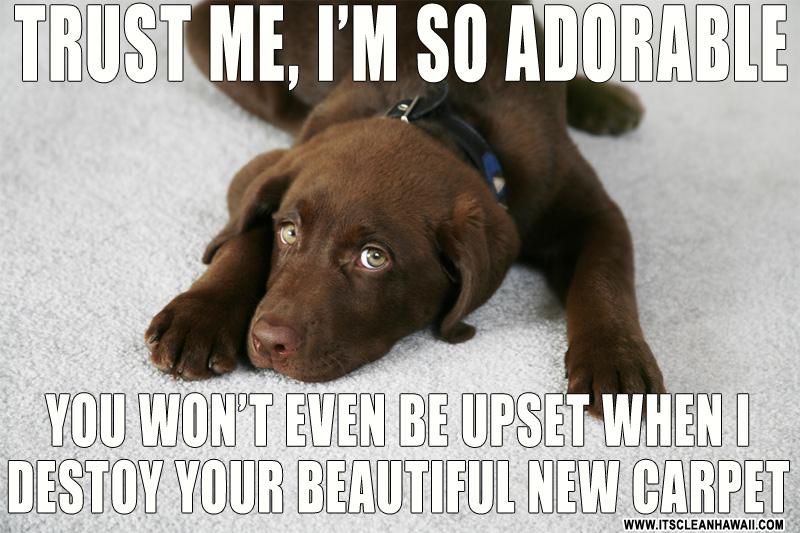 We all overlook having our carpets cleaned. We think that since we vacuum all the time it should do the trick. Vacuuming at least once a week is great but you have to have your carpets cleaned at least once a year, more if you have pets and/or kids. Carpets harbor unseen bacteria, dirt, hair, and dust mites. Even using a HEPA vacuum will not get everything out. To put it simply, you need a professional to clean your carpets to get everything out.
Professionals start with pre-vacuuming. This primes the carpets for the deep cleaning that is about to happen. After, they put down a concentrated cleaner to break down the embedded dirt. Extra is applied to high traffic areas and places where there are noticeable stains. Deodorizer is also used to help your carpets smell nice and clean during this process. After all, who wouldn't want their carpets to smell nice? Finally, they vacuum up everything. This will pick up all of the dirt, hair, bacteria, and dust mites that the cleaner has killed.
At Complete Care Systems we do not use a wet method, we use a low moisture system. Our encapsulation cleaner holds the dirt, hair, bacteria, and dust kites in to ensure that we get it all out. Your carpets will dry in a few hours rather than taking the entire day to dry with the wet methods.
Call Complete Care Systems today for all of your carpet cleaning needs. At Complete Care Systems we don't cut corners, we clean them.
www.completecaresystems.com
727.364.5158